UK Executive Director, Chris Innes-Hopkins, attended the British Chambers of Commerce International Trade Summit in Birmingham on 12 October on behalf of SBJBC UK.
Panel discussions highlighted the need for a business friendly approach to Brexit as well as opportunities for UK businesses further afield. The President of the Greater Birmingham Chambers of Commerce emphasised the importance of Birmingham and the Midlands region as a key manufacturing and services hub, particularly with the advent of the HS2 rail line.
SBJBC UK is one of 40 Chambers in BCC's Global Business Network, and the event was a good opportunity to meet with a wide range of overseas and UK colleagues.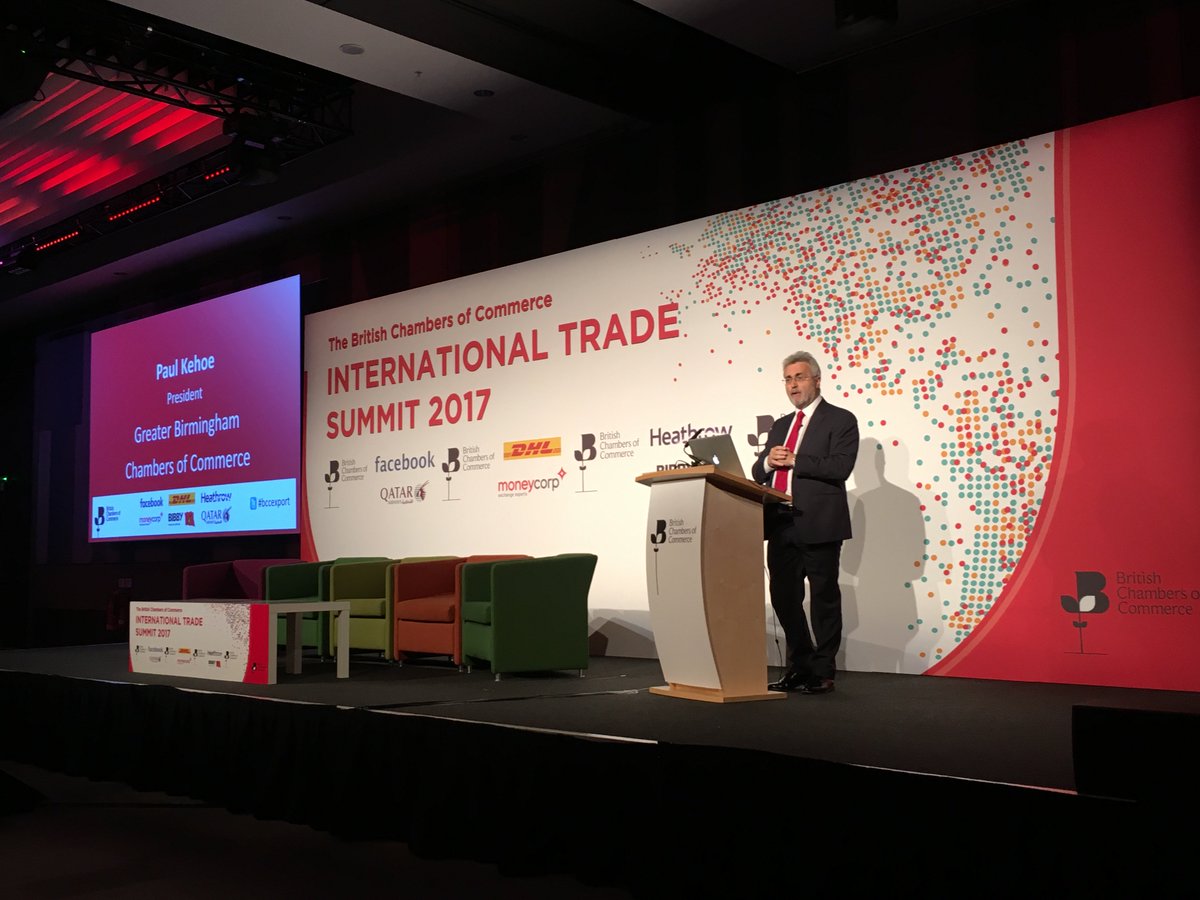 Paul Kehoe, President of Greater Birmingham Chambers of Commerce.